In the lead up to Father's day, families, communities and organizations are encouraged to think about how the health of men is such an important issue for us all. When men are happy and healthy, they are more productive and build stronger communities.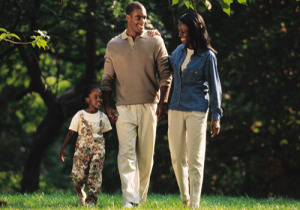 In the week of June 15-21 take some time to review your eating plan and make a commitment to regular exercise and outdoor activity. This is a great time to engage with the men in your life and set a good example for the next generation by promoting a healthy lifestyle and leading by example.
Talk to your loved ones or neighbors about the importance of health screening and checkups. Early detection is crucial in the fight against many cancers and diseases. Eat well, get plenty of rest, exercise and don't smoke. Focusing on a healthy lifestyle and building a long term relationship with your physician is an effective path to lead a long and productive life.
Your Father's day get together can be a good venue to try out some new healthy recipes and start a conversation about how much health and well-being is linked to having a loving family and a happy community.
Give the gift of health on Father's day with the comprehensive range of well-being products from  Nutrilite®.